Introduction
So you are looking to get addicted to some German Netflix Series, so you can turn your burning Netflix-streaming addiction into a power for good.
Sound about right? Well, then you are in luck, and good company. We are going to discuss the 11 Best German Netflix Series that you should start binge-watching right now (wait, you should finish reading this post first, and share it with a friend 😜).
It has never been easier to start watching German TV shows
The good thing about the modern streaming world is that it is so easy to just start watching a German Series. Netflix is a big reason why this is possible nowadays. The only difficulty is finding them.
But with our list below of shows on Netflix that have German Audio, there there are literally no excuses.
We are going to cover films after soon, they will be somewhere on our blog shortly!
As always, if you know another German series you can't get enough of that is on Netflix, and we have missed it, let us know in the comments!
Finally, there will be NO major spoilers for any of the plots. Although, doing the research did ruin some for me.
The Science behind watching German Netflix Series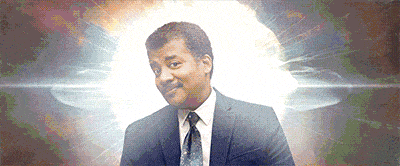 The good news is that watching a German series on Netflix does help you learn German.
It has been shown to significantly improve your listening ability.
The only caveat is that you have to put German subtitles on. And be careful, they have to be German subtitles!
English subtitles have less of an impact on your listening ability.
Setting up your Netflix account
To make sure you can watch the following German series on Netflix with German audio, follow our 4 step guide on how to watch Netflix shows with German Audio.
Dark
This is the German-made Netflix series that you have probably already heard of. You might have found this post by Googling:
"German Netflix Series like Dark".
If that's you & you've already seen it, then read about Babylon Berlin, our number 2!
And if you haven't seen it, it has to be your first choice of German series to watch on Netflix. In fact, when its second season was released, 58% of people said they would watch the whole season at once. Do you need any more justification?
Fun Fact: Netflix actually filmed the series in and around the German city, Berlin, including the series' notorious forest.
Why is Dark a good German Netflix Series to learn German?
Amazing Visuals
Out of the German series available on Netflix, Dark has one of the very best visual experiences. Dark clearly demonstrates what it wants you, the viewer, to think. This adds a huge amount of context to every German sentence spoken.
That means you can carry on the episode, even if you didn't quite catch the whole sentence.
Repetition of key phrases
There are some sentences that you won't understand at the start, and that's ok. But every time Dark repeats a key concept, you will become more confident of the vocabulary used.
Good Tempo
Dark often has scenes with natural German conversations between 2 or 3 characters. This means that it is very easy to follow the scene and add to your German vocabulary.
Where to watch Dark?
As Netflix produced the German series, Dark is on Netflix in most regions 🎉.
Conclusion for Dark
If you haven't watched it yet. Watch it.
If you have watched it. Watch it again 😜.
Babylon Berlin
Babylon Berlin is another German series on Netflix, at least in some region, more on that below.
The German series starts in 1929 Berlin and follows the main character, Rath – a police inspector. Babylon Berlin is a German Crime Drama, as you could probably guess!
After being transferred from Köln to Berlin, Rath starts investigating the influence of local gangs. Where he quickly gets caught up in the world of drugs & corruption.
The German series premiered in 2017 and is the most expensive German TV Series ever made.
Why Babylon Berlin is a good German Netflix Series to learn German?
History
You will get to learn more about what Germany was like after WW1 and just before the build up to WW2.
You will want to watch more
As with most aspects of learning German, the more time you spend learning, the better you will get. And with Babylon Berlin being such a fan favourite, you are bound to be hooked.
It has received a 95% audience score on RottenTomatoes and 8.4/10 on IMDb. So you
Be careful though…
As you may have guessed, the show is heavily based in Berlin. And that comes with some heavy Berlin accents.
For example, 'ich' loses its soft ch-sound and becomes more harsh, like a hard k-sound.
To make sure you don't get caught out: find out more about the Berlin accent.
Where to watch Babylon Berlin?
So Babylon Berlin was paid for partly by Sky and partly by the national German TV channel, ARD.
In some regions, you can watch the German series on Netflix.
But if you can't then can watch it on Sky or NowTV.
If you have no other options, you could purchase Season 1, 2, and/or 3 on Amazon Prime.
Conclusion for Babylon Berlin
Babylon Berlin would be a great watch even if it didn't help you learn. But as this show has German Audio too, it is an excellent choice to help you learn German!
It will definitely help you learn more about German culture and will test your listening skills.
Dogs of Berlin
Small disclaimer, I haven't seen this yet. But after watching the trailer and some reading, I don't know why I haven't.
This German Netflix series once again has natural German audio as it was produced in Germany. It has also received good reviews on IMDb, RottenTomatoes and has been renewed for a second season!
Be careful though, as it does follow some strong stereotypes and likely isn't a great representation of Berlin in general!
Where to watch Dogs of Berlin?
Dogs of Berlin is the second German Series Netflix have produced, with the first being Dark.
So even you do not need a German Netflix account to watch this series with German Audio!
How to Sell Drugs Online (Fast)
Who doesn't love a true story?
This German Netflix series follows the character Moritz Zimmermann, but the the backing to the story is true. There really was a real-life Moritz, albeit with a different name.
You can read more about the "Shiny Flakes" court case in English or if you want to test your German, try it in German.
After you have watched the Netflix show, watch this Documentary with German Audio about the True Story!
Why 'How to Sell Drug's Online (Fast)' is a good German Series to learn german?
Short = Rewatch Potential
As this series is only 6 episodes long, you could rewatch the whole show again. On the second viewing, you would be able to pick up the words that you didn't get the first time around and boost your vocabulary even more!
So put watch this Netflix show with German audio and German subtitles, as studies show that is a great way to immerse yourself in a language.
Where to watch How to Sell Drugs Online (Fast)
This is another Netflix Original series, so it is one of a the few German Audio shows available on Netflix in all regions.
Other German Series to Learn German
Short disclaimer, I haven't seen all of these shows below.
But whilst researching, I came across them and they might interest you!
All of the shows below have German Audio.
Perfume (German: Parfum)
Genre : Crime TV Drama
Watch the German Series, Perfume, on Netflix.
Temple (German: Tempel)
Be careful with this one, there are a lot of different series/films with the same title. This is the only Netflix show with German Audio though!
Genre: Drama
Watch this German Netflix series.
Deutschland 83
Genre: Drama, History, Romance
Watch this German Netflix series on the UK Channel, 'Channel 4'.
Charité
This is another German series on Netflix that is worth a watch!
Genre: Drama History
Watch this German series on Netflix
Skylines
Genre: Crime, Drama, Music
About a Hip-Hop producer from Frankfurt. But they find more than just music behind the scene.
Watch this German Netflix series
The Crime Scene Cleaner (German Name: Der Tartortreiniger)
I believe this German series only available on German Netflix, BUT it is also on YouTube.
You can start episode 1 of this this German series here.
Stromberg
Any fans of The Office will like Stromberg.
Only problem is, this series is only listed on German Netflix.
Summary
There aren't hundreds of German Series on Netflix so there isn't much choice. But I think there is quite a range of genres in the list above, so you will be able to find one or two German Netflix series to binge in the next few weeks.
I hope the list helps!
Let me know down below which German Netflix series you are going to watch next?
Or have I missed your favorite German series on Netflix from the list?
Stay safe,
Alex